How We're Staying Connected Through Online Learning
You don't need us to tell you that we're living in unprecedented times right now. And though things may feel uncertain, we see this as a great opportunity for beauty schools to evolve. What was once scary and unfamiliar has now turned into a fun and exciting way to keep students engaged and learning. At Hair Professionals Career College, we are thrilled to be able to offer temporary distance education, virtual tours, and online enrollment to current and prospective students. Wondering what it's all about?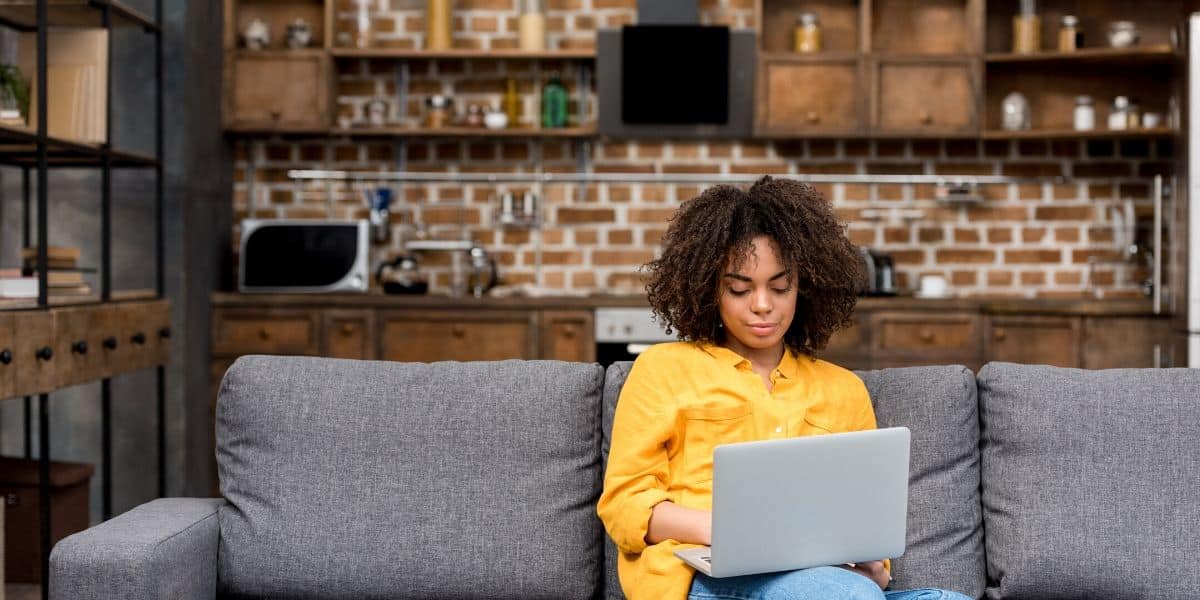 "Online learning at Hair Professionals Career College is filled with tutorials, videos, "coffee chats", and the occasional look into each other's lives," says Admissions Director Erin Lamb. "We have access to so much amazing content that major brands and artists have created and we are able to share that with our students in our digital learning environment. We've been able to provide our students with exciting lessons that would not have been possible in the physical classroom."
How Does it Work?
Finding New Ways to Learn
Whether it's watching a haircut via Zoom or listening to a presentation from a local salon owner, we want our students to receive as much practical knowledge as possible while at home. Educators and students alike are taking advantage of this opportunity to dive deeper into each subject. Educators can devote more time to topics they were not able to focus on in a traditional classroom, while students can do their book work and ask in-depth questions to instructors in real-time.
Along with bookwork and webinars, we are also offering content and virtual classes from our partners like Dermalogica, SR Society, Beauty as a Business, and Associated Skincare Professionals. The overwhelming support of the professional beauty industry has provided us with an incredible library of material that we can share with our students.
Students also have the opportunity to get up and move during the day through learning activities. During our skin unit, one of our educators had students create a model of the layers of skin using objects found at home. This type of object-lesson is something we would teach in the physical classroom and have been able to translate to virtual learning. One of the best ways to keep our students engaged is by allowing them to think outside of the box!
Scheduling and Logistics
Our online curriculum is primarily focused on learning theory while also concentrating on the theoretical aspects of practical lessons. This is the foundational knowledge all beauty experts should have. Most classes are led directly by an educator and the bulk of all learning is educator-supervised. Schedules are similar to what they would be in person, but there is added flexibility for online learning. We allow students to choose class sessions that work for them as long as they complete their required hours every week.
Shaping Compassionate Communicators
Through online tools like Pivot Point LAB and Zoom, we can help students work toward their goals while staying home. As a school, we have always focused not only on technical skills but on the growth of our students. We believe it takes a certain mindset to want to help people, which is after all, what working in beauty is all about. Distance learning gives us a special opportunity to focus on crucial soft skills like empathy vs. sympathy and client communication.
How can we as beauty professionals help our clients have the best experience possible? What is the best course of action to help a client who is struggling with personal issues? Visiting the salon can be an extremely therapeutic experience for some people. As a future stylist, you'll often need to serve as a listening ear and confidant for your clients. That's why learning to become a compassionate communicator is so important.
"We are teaching our students to be more confident and better communicators in a time when the world and our industry really needs it," Lamb says.
Get Started at Hair Professionals Career College
If you're interested in pursuing a future in beauty from the safety of your home, you can schedule a virtual admissions meeting with a member of our team. During this meeting, we'll do the following:
You can apply to any of our three locations by completing the online application form on our website. An admissions representative will then reach out to you to help complete the process.
To learn more about becoming a student at Hair Professionals Career College, contact us today. We look forward to talking with you and helping you get started on your educational journey!
*Distance learning is temporary. Current classes are online but will move back to an in-person, scheduled class once quarantine measures are lifted.